So, we have a new blog.  We've never done this before so have decided to start with letting you get to know our team!
We are starting with Lucy, our sales negotiator, who has been with us since April 2018. Here we go….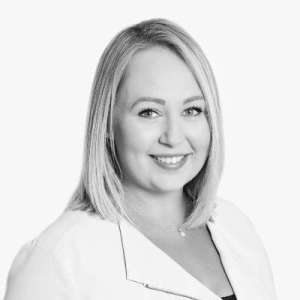 What is your job title and what does it entail?
On my business card it says I am a 'Sales Negotiator'. However, I don't just negotiate sales!  I value properties, conduct viewings, chase sales, general admin in the office and dealing with the general public who wish to know more about the area.
What is your favourite aspect of the job?
I love dealing with and meeting new people. We are a small family run business at McKinlays which means we get to spend more time getting to know our Vendors and Buyers. I really enjoy working closely with everyone involved to make it all as stress free as possible.
What do you think makes McKinlays stand out from other agents?
We truly work in the best interests of our clients.  We have really good communication, work very hard to achieve the best results for everyone involved, we are straight talking with nothing to hide but also very approachable and love to build relationships with the people we work with.  I think my favourite thing about McKinlays, and what would make me want to use them over other agents, is that being a small company, you can phone up and there isn't one member of staff dedicated to your sale/purchase, we all know what is going on.  Basically, you won't get lost in a maze of different people!
What is the most frustrating part of the job?
Waiting outside in the rain for a viewing and no one turns up!
What is your favourite type of property to value or sell?
Personally, I LOVE properties which feel like you have stepped back in time with lots of original features and where you can feel the history.  I love a project which requires a lot of imagination.  I am also the biggest wuss with an overactive imagination, so sometimes my favourite properties terrify me!
If you could live anywhere, where would it be?
I'm going to sound incredibly boring but I would actually stay in Southbourne.  I can't imagine myself living anywhere else.  I love you can walk everywhere and how brilliant Southbourne Grove is.
Favourite room in your house?
My kitchen! I love cooking and it's a really sociable space with doors onto the garden.  Definitely spend most of my time in there.
Three random facts about Lucy. Go……
I have a short finger which came off in a door when I was little, called Fred.
I talk stupidly fast and probably require subtitles.
I once wrote my car off by crashing into the back of a police car!